What is Occupational Therapy?
Occupational Therapy (OT) is a science degree health and social care profession, regulated by the Health and Care Professions Council. Occupational Therapists (OTs) work with people of all ages who have difficulties due to a mental health illness, physical or learning disability. OTs help people overcome the effects of disability caused by illness, ageing or accident, so they can carry out everyday tasks and activities that matter to them. They do this by teaching you new ways of doing things, providing equipment (aids), assistive technology (gadgets) and adapting your home to meet your unique needs. "Occupation" refers to practical and purposeful activities that allow people to live independently and have a sense of identity, such as day-to-day tasks, self-care, work or leisure.
Always ensure your practitioner is registered with HCPC:
www.hpc-uk.org/check
Occupational therapy practitioners ask, 'what matters to you? Not, 'what's the matter with you?
How can our OTs help you?
We advise on suitable equipment, gadgets or adaptions to your home (or future home) to meet your unique needs. We also work on 'future proofing' your home to ensure it meets your changing needs or as you get older.
Physical Disability
& Older People
In order to adapt and future proof your home to suit individual needs, OTC advise on:
Assistive Technology
Environmental Controls
New builds
Home extensions & Annexes
Ramps
Wet rooms
Stair lifts
Through floor lifts
Toileting aids
Bath aids
Hoists
Specialist chairs & beds.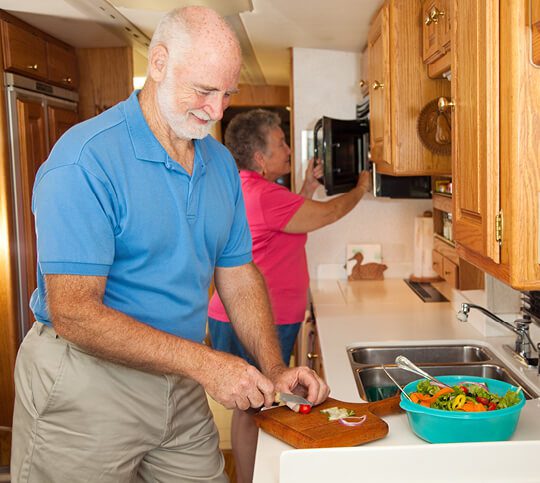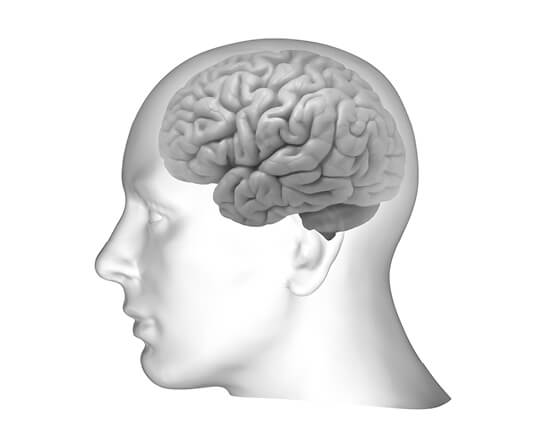 Dementia
Our occupational therapists specialise in addressing how dementia impacts occupational performance. They advise on how people with dementia can get the most out of their lives by enabling independence and advising how to tailor the home to their needs. Our therapists:
Enable people to be as safe & independent as possible in their own home and the community.
Advice on setting up the home environment to reduce confusion
Provide peace of mind to families by using Assistive Technology
Learning Disability
Our Occupational therapists enable people with learning disabilities to develop their life skills, work and leisure activities, so they are as independent as possible. To achieve this, we:
Work with individuals, families, care providers & charities.
Assess suitable care packages to meet their needs.
Support people to manage activities e.g shopping, cooking & cleaning.
Enable people to get washed independently by adapting their bathroom.
Teach road safety & transport skills, so they can access the community.
Support people into voluntary work and employment
Support people to develop parenting skills.
Provide technology such as epilepsy, falls, bed leaving, door exit and GPS (people locating) sensors, lifelines and easy use mobile phones.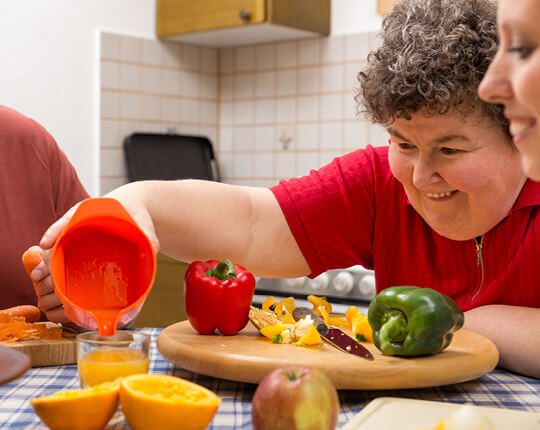 Sensory Processing Disorder & Learning Disability
We work with individuals, families, care providers, charities, local authorities and NHS trusts to provide sensory integration assessment for adults who have learning disability. Sensory integration (SI) is about how our brain receives and processes sensory information so that we can do the things we need to do in our everyday life. Lots of people who have a learning disability and/or autism can have problems with SI. You may observe this in the form of problems with:
Daily functioning
Interactions with others
Touch or tight clothes or shoes
Dislike of mess on their hands
Food textures (only eating some foods) or eating non-food items
Preference for bare foot
Nails being cut or teeth brushed or hair brushed / washed
Loud or unexpected noises (covering their ears)
Jumping hard onto furniture
Flashing or bright lights
Self-injury
Behavioural challenges
Regulating emotions
Struggling with busy places such as supermarkets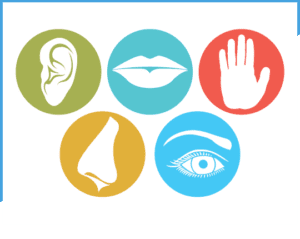 We bet you already thinking "yes, that's what my son does" or "I have seen that behaviour in many of my clients who have a learning disability". You've been wondering why and now not only are we are able to explain why, but also help people to cope better. Sensory integration is important in all the things that we need to do (such as getting dressed, eating, socialising, learning and working). We advise how to adapt the environment and how to change activities to enable people to respond better to everyday activities. Our therapists have SI post graduate training to understand the complex reasoning underpinning this. This training involves developing a detailed understanding of the neuroscience and evidence base underpinning SI as well as developing expertise in assessing and providing interventions.
Assistive Technology, Adaptations & Equipment
We are able to access the whole market, advising you on the best value technology to meet your specific needs. Technology can include personalised sensors, apps & phones.
Available assistive technology includes:
Lifelines
Personal Alarms
GPS (People locating sensors)
Falls detectors
Door Exit sensors
Bed leaving sensors
Bed wet sensors
Epilepsy sensors
Pulse sensors
Night Breathing sensors
Remotely check care staff have visited with swipe cards
Remotely check movement in the house and use of kettle, microwave etc.
Switch on lamps when you get out of bed
Alert if person not back in bed after visiting the toilet
Open curtains, windows & doors
Switch on/off any electric items remotely
Easy use mobile phones
Low temperature sensors
Natural gas, carbon monoxide, smoke, flood alarms
Lifelines, connected to personal alarms and a wide range of home sensors (see above) are monitored by remote control centres that can respond quickly to emergencies.
Adaptations and equipment:
New builds
Home extensions
Ramps & step lifts
Through-floor lifts
Wet rooms
Stair lifts
Through floor lifts
Toileting aids
Bath aids
Hoists
Specialist chairs & beds
Specialist kitchens